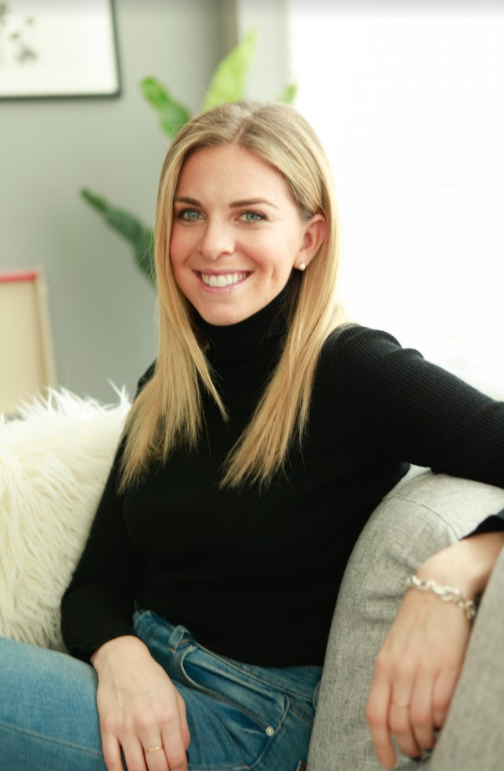 Allie gottlieb • co-founder • chicago, IL
Hi, I'm Allie! I'm a 27-year-old Sagittarius from Chicago with a strong affinity for chocolate and other carbohydrates. I'm also a raw fish enthusiast. When I'm not working or hanging out with my friends/family, you can find me watching Bravo TV or dancing/singing until someone makes me stop.
I studied Finance at Indiana University and have worked in the analytics space ever since. Hope and I met through work while we were both living in LA. We became friends and when the idea for sheTribe struck, she was the only partner I could imagine.
I remember waking up at the beginning of 2017 feeling discouraged and unmotivated. I'd check the news and feel even more upset. I realized the second I saw some type of uplifting video or article, it completely reset my mood and reminded me of the good in the world. Because those things aren't always readily available, I wanted to create sheTribe so that we all have a reliable source of positivity for our mornings. sheTribe is meant to put some uplifting stories and interviews, knowledge, and hopefully a laugh in your inbox.
hope lowdermilk • co-founder • seattle, wa
Hi there! I'm Hope and I'm a 27-year-old Leo living in Seattle. When I'm not eating my feelings or avoiding washing my hair, I love snuggling with my pup, Theo, and binge-watching horrible shows on Netflix (#BurnNoticeAnyone?). I absolutely love Pinterest and in typical type-A fashion, I find pinning and organizing very soothing. My latest obsession is chocolate croissants, bronzer, and dry shampoo… it saves my life on a daily basis.
I went to school back east at Boston University and studied Communications and Business. As hard as I tried I did NOT pick up the Boston accent, but I did find a love for hockey and Dunkin' Donuts.
I wanted to be a part of sheTribe because I felt women didn't have a place where they could get honest and relatable content. I personally get enough judgment from myself and extended family members so it's really important to me that we create a place where you feel great just being you.